HOURS
Tuesday-Sunday: 10am-5pm
First Friday: 10am-8pm
Monday (summer & holidays): 10am-5pm
THEATRE MAIN STAGE
The Little Prince
You are invited on an intergalactic adventure that reminds us that fear, loneliness, and uncertainty can all be alleviated with love and friendship.
When a Pilot's sputtering plane strands him in the Sahara Desert, he meets a mysterious, regal Little Prince. The Little Prince tells the Pilot about his adventures through the galaxy. Often perplexed by the by the behaviors of grown-ups, the Little Prince talks to everyone he meets: a garden of roses, the Snake and a Fox who wishes to be tamed. From each he gains a unique insight which he shares with the Pilot: "What is essential is invisible to the eye."
By Rick Cummins and John Schoullar based on the book by Antoine St. Exupery, copyright 1943 and renewed 1971 by Harcourt Brace & Co.
Tickets
$10/ticket for all shows except opening night on July 26th. Purchase tickets online, by phone at (207) 828-1234, or stop by the front desk.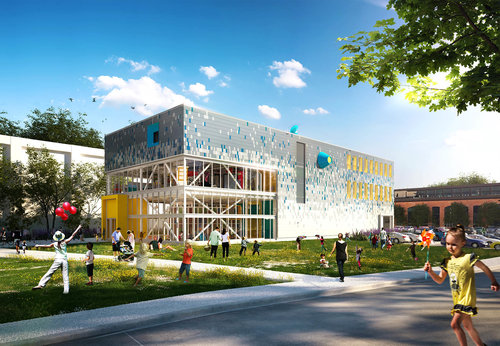 The Museum & Theatre will be building a new home at Thompson's Point!
This state-of-the-art 30,000 sq. ft. complex will feature innovative and interactive exhibits, a 100-seat children's theatre, outdoor play areas, community greenspace, expanded parking and enhanced access for visitors of all abilities.