HOURS
Tuesday-Sunday: 10am-5pm
First Friday: 10am-8pm
Monday (summer & holidays): 10am-5pm
Adults: $12.50
Children: $12.50
Babies (17 months & under): Free
Join us to celebrate Diwali, the Hindu celebration of light. Although this holiday is celebrated differently across the many regions of India and places all over the globe, the universal theme is good triumphing over evil. Free with admission.
Stuart Little
October 17-27, 2019
Based on the beloved novel by E.B. White, Stuart Little is a show about finding one's place in the world. Designed for all ages. Tickets go on sale in September.
Theatre Tickets
$10/ticket for all shows except opening night.
Purchase tickets online, by phone at (207) 828-1234, or stop by the front desk.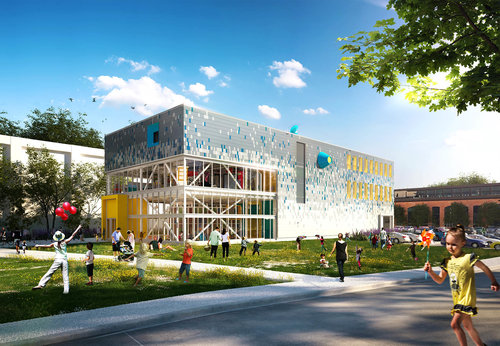 Imagine: Growing Our Impact
Imagine our future home at Thompson's Point in Portland
Our future home at Thompson's Point in Portland will double our size, introduce innovative exhibits, connect us closely with Maine's natural habitats, and position us to dramatically increase our impact on the learning and development of more children.