HOURS
Tuesday-Sunday: 10am-5pm
First Friday: 10am-8pm
Monday (summer & holidays): 10am-5pm
THEATRE MAIN STAGE
Stuart Little
October 17-27, 2019
Based on the beloved novel by E.B. White, Stuart Little is a show about finding one's place in the world. Designed for all ages. Tickets go on sale in September.
Theatre Tickets
$10/ticket for all shows except opening night.
Purchase tickets online, by phone at (207) 828-1234, or stop by the front desk.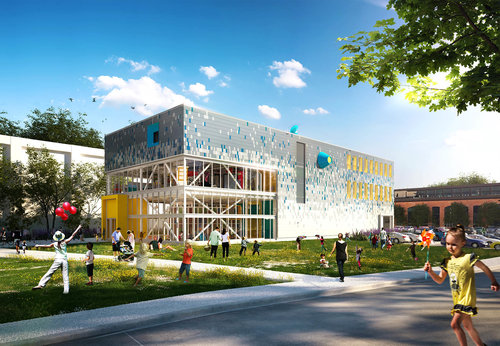 The Museum & Theatre will be building a new home at Thompson's Point!
This state-of-the-art 30,000 sq. ft. complex will feature innovative and interactive exhibits, a 100-seat children's theatre, outdoor play areas, community greenspace, expanded parking and enhanced access for visitors of all abilities.